FAQ: Do I Need Identity Theft Protection in Tennessee?
July 23, 2021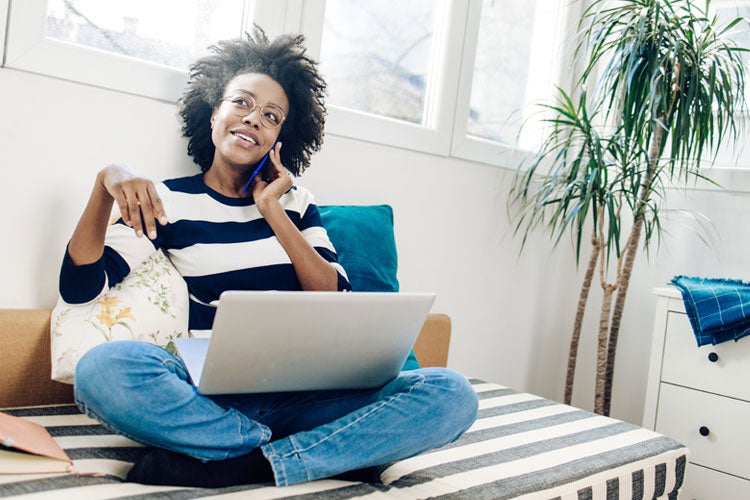 With everything online, protection for your sensitive data is vital. Numerous predators are lurking around every twist and turn to scam their next victims. Tennessee commercial insurance can provide identity theft coverage in the event of a loss.
Fortunately, a Tennessee independent insurance agent will review your policies for free, saving you money. They'll use their network of carriers so that you have affordable options as well. Connect with a local expert to start saving today.
What Is Identity Theft?
In today's world, it's easier than ever before to steal someone's identity. The proper protection is necessary to avoid a major headache.
Identity theft: This is the act of someone stealing your identity and making purchases, withdrawing funds, and more in your name. Typically your Social Security number, bank account information, and date of birth can all be ways of obtaining your sensitive data.
Number of identity theft complaints lodged with the FTC in the US last year, by state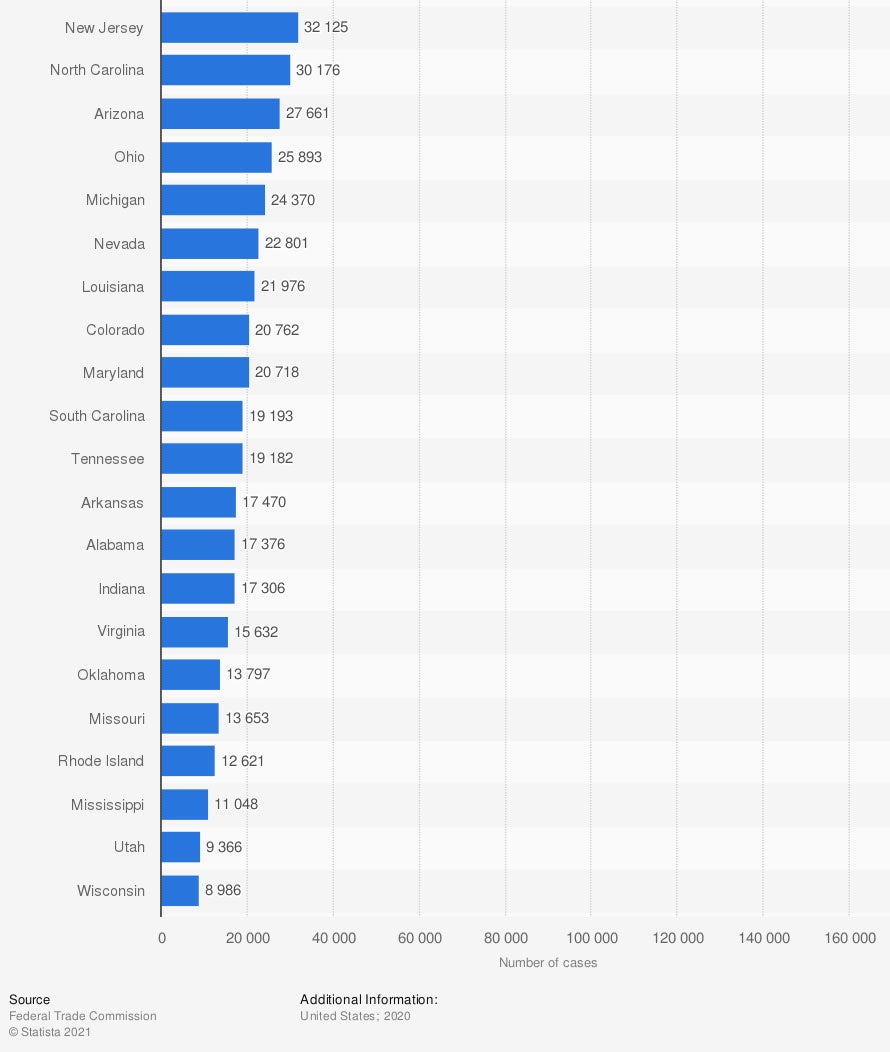 This crime can take years to get resolved without the right advocate in your corner. First, understanding what Tennessee insurance can cover is crucial.
What Does It Cover?
In Tennessee, identity theft insurance can help protect you in a couple of different ways. Check out how it works:
Personal identity theft insurance: Your homeowners policy can come with identity theft coverage. It will help pay the fees to restore and resolve your identity when a loss occurs.
Business identity theft insurance: Your commercial policies can have coverage for identity theft as well. It's typically found under your general liability or cyber liability policies.
Do I Need Identity Theft Protection in Tennessee?
When your identity gets stolen, you'll wish you had access to protection. In Tennessee, 1,153,112,000 homeowners claims were paid last year, which makes having coverage necessary.
Rate of identity theft reports in the US last year, by state (per 100,000 population)
The number of reported identity theft cases is high across the country. This makes having the right policy critical in every scenario.
What Can I Do to Prevent Identity Theft in Tennessee?
Insurance helps you prepare for all what-ifs that come around the corner. Here are some necessary steps to avoid identity theft in Tennessee:
Hire an IT company: This will help set your business and personal life up for success. An IT company can quickly prepare your computer systems for an attack before it occurs, thwarting off predators.
Use anti-malware protection: If your personal or business computer doesn't have the right software protecting it from online scammers, then you could be exposed.
Look out for phishing emails: If you know what a phishing email looks like, you won't be tempted to compromise your sensitive information.
Are My Employees at Risk for Identity Theft in Tennessee?
Your company's digital ecosystem is sensitive and should have coverage to protect data. The place where you store both client and employee information can be compromised and accessible to thieves.
Fortunately, cyber liability insurance can provide some protection for your staff's identities. This policy will help pay for the legal fees associated with an employee-driven lawsuit when your system gets hacked.
How a Tennessee Independent Insurance Agent Can Help
Digital pirates are everywhere and can wreak havoc on your personal and professional life. There are different policies and limits of protection that can be obtained in order to insure your operation. Identity theft insurance can help pay for legal fees that arise out of a claim.
A Tennessee independent insurance agent will have access to several carriers at once, giving you options. They'll even do the shopping for free so that you can relax. Connect with a local expert on trustedchoice.com for custom quotes in minutes.
https://www.statista.com/statistics/587690/identity-theft-complaints-victims-by-state-in-the-us/
https://www.statista.com/statistics/302370/rate-of-identity-theft-reports-in-the-us/
http://www.city-data.com/city/Tennessee.html
©

2022

, Consumer Agent Portal, LLC. All rights reserved.