In Tennessee, Who's Responsible If a Neighbor Cracks Another's Windshield?
January 14, 2022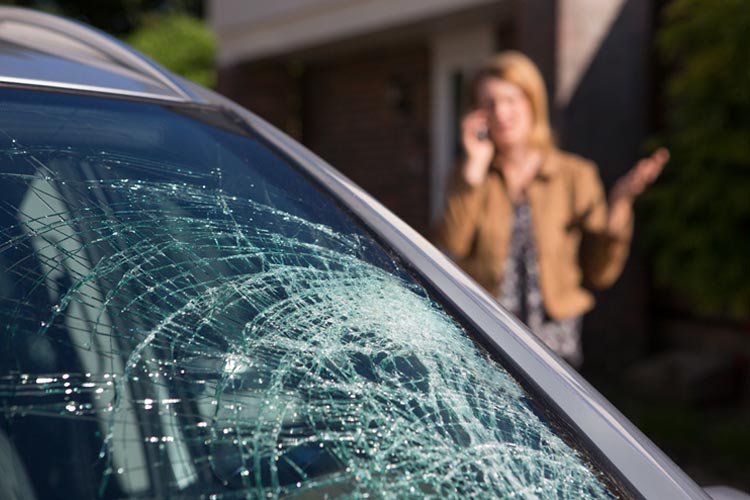 One of the worst things that can happen to your car is a shattered windshield. It's especially bad if it was caused by someone you know. So, in Tennessee, who's responsible if a neighbor cracks another's windshield?
Luckily a Tennessee independent insurance agent can help you get protected against this type of disaster and many others with the right car insurance policy. They'll make sure you have coverage long before it's time to file a claim. First, however, here's a closer examination of who's responsible in this unique scenario.
Who's Responsible If a Neighbor Cracks Another's Windshield in Tennessee?
Even if it was your neighbor's lawnmower that caused a rock to collide with your car's windshield all the way over on your property, you would still probably be the one to file the claim. Insurance expert Paul Martin said that most often your Tennessee car insurance policy would need to cover the damage, rather than either your or your neighbor's homeowners insurance.
Car insurance includes protection for broken windshields, as long as you purchased comprehensive coverage or any coverage other than collision. However, your homeowners policy wouldn't cover damage to your vehicle. That's why it's important to work with a Tennessee independent insurance agent to make sure you're equipped with adequate car insurance.
What Does Car Insurance Cover in Tennessee?
Tennessee only requires property damage liability coverage and bodily injury liability coverage under their state minimum car insurance laws. However, many lien holders and banks require drivers to have additional coverage if they lease or otherwise finance their vehicle. A well-protected car policy includes:
Property damage liability: Reimburses for damage to property you hit with your vehicle, like someone else's fence or a lamp post. Tennessee requires you to have at least $15,000 of this coverage per accident.
Bodily injury liability: Reimburses for medical treatment costs if you cause an accident and the other driver and/or their passengers get injured. Tennessee requires you to have at least $25,000 per person and $50,000 per accident of this coverage.
Uninsured motorist coverage: Reimburses you for accident costs that another driver cannot fully cover because they don't carry adequate coverage of their own.
Other important, yet optional, add-on car insurance coverages in Tennessee include: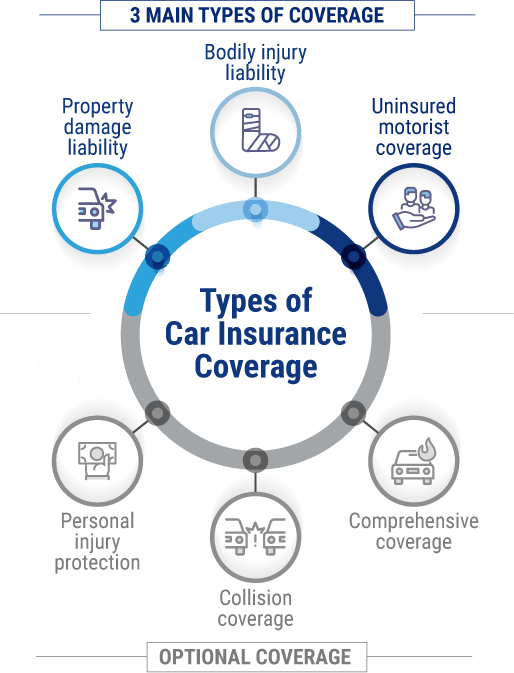 Personal injury protection: Reimburses you for your injuries or injuries to your passengers after an accident.
Collision coverage: Reimburses you for damage to the your vehicle after a collision.
Comprehensive coverage: Reimburses you for hazards to your vehicle other than collision, including windshield breakage (important for this scenario), collisions with large animals, theft, and more.
A Tennessee independent insurance agent will help make sure that you get covered by enough types of car insurance to make you feel fully protected on and off the road.
How Important Is Comprehensive Car Insurance in Tennessee?
Traffic collisions aren't the only costly dangers to your vehicle on the road. There are many other disasters that require comprehensive coverage that would be expensive to have to pay for out of your own pocket. Check out these stats for comprehensive car insurance claims across the country and see for yourself.
Average value of private passenger auto comprehensive insurance claims for physical damage in the US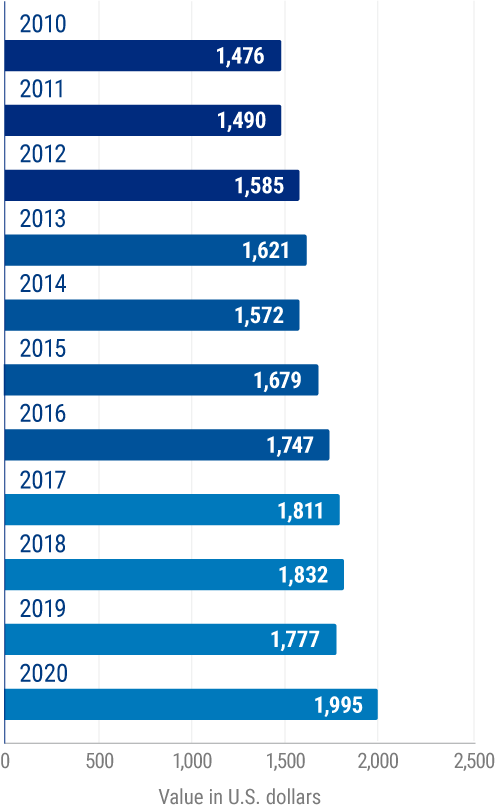 The average cost per comprehensive car insurance claim has risen over the years. At the beginning of the observed period, the average value was $1,476 for physical damage. In one recent year, this average amount had increased to $1,995 per physical damage claim.
With comprehensive car insurance claims for physical damage getting more expensive on average as time goes on, it's more important than ever to consider adding additional coverage to your policy. It's not just useful if your neighbor shatters your windshield. This coverage can protect you against many costly incidents.
Am I Responsible for Covering Damage to My Windshield Caused by My Neighbor?
Unfortunately yes, or at least, your car insurance would be. But if you had comprehensive car insurance, you should be covered up to your policy's limit. Expert Paul Martin said that you could also attempt to get your neighbor's homeowners insurance to cover the incident, but it would be a much safer bet to just go through your own car insurance.
Will My Tennessee Car Insurance Offer Full Coverage for the Damage to My Windshield?
As long as you had comprehensive car insurance, which covers windshield breakage, you'd be reimbursed for the damage after you'd paid your policy's deductible amount. After covering your deductible, your car insurance would kick in and pay for the remainder of the cost up to the policy's limit. If your policy has a high deductible that would cost more than the repairs to your windshield, however, it may not be worth it to file a claim.
Can I Legally Make My Neighbor Pay for the Damage to My Windshield?
If you really wanted to, you could sue your neighbor for the damage to your windshield using your home insurance. Your neighbor's home insurance would also protect them, and their liability coverage would reimburse them for legal fees including the costs of hiring an attorney, and settlement costs if they were found guilty and had to pay for your windshield. A Tennessee independent insurance agent can get you set up with all the home and car insurance you need in any case.
Why Choose a Tennessee Independent Insurance Agent?
It's simple. Tennessee independent insurance agents simplify the process by shopping and comparing insurance quotes for you. Not only that, but they'll also cut the jargon and clarify the fine print so you know exactly what you're getting.
Tennessee independent insurance agents also have access to multiple insurance companies, ultimately finding you the best car insurance coverage, accessibility, and competitive pricing while working for you.
statista.com/statistics/830189/comprehensive-claim-size-for-physical-damage-usa/
tn.gov/revenue/title-and-registration/drive-insured-tennessee/for-drivers/why-you-should-have-auto-insurance.html
©

2022

, Consumer Agent Portal, LLC. All rights reserved.