How to Get Home Insurance after a Fire in Tennessee
July 29, 2021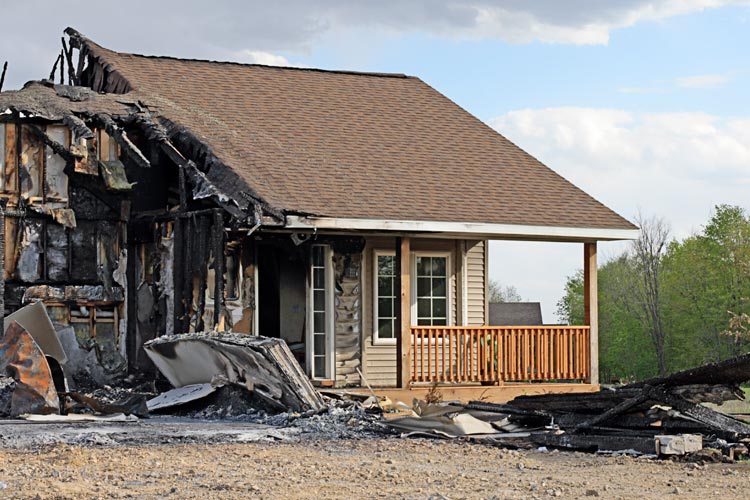 What to Do After a House Fire with No Insurance in Tennessee
If you're without proper coverage for your home, you'll be responsible for a loss all on your own. This can mean a substantial out-of-pocket expense that would be hard to recover. When a house fire has already occurred and you're without insurance, speak with an adviser about how to prepare for any future losses moving forward.
Can You Get Insurance after a House Fire in Tennessee?
When it comes to your Tennessee homeowners insurance, there is a general rule of thumb concerning prior losses. If you have reported more than two claims in a 3 to 5 year period, then carriers will ask that you stay with a non-standard company until the claims fall off your record. Take a look at what could impact your home the most:
Severe storms and lightning
Flooding and water damage
Burglary and other property crimes
Wildfires and residential fires
Total incurred losses due to fire in the US (in million US dollars)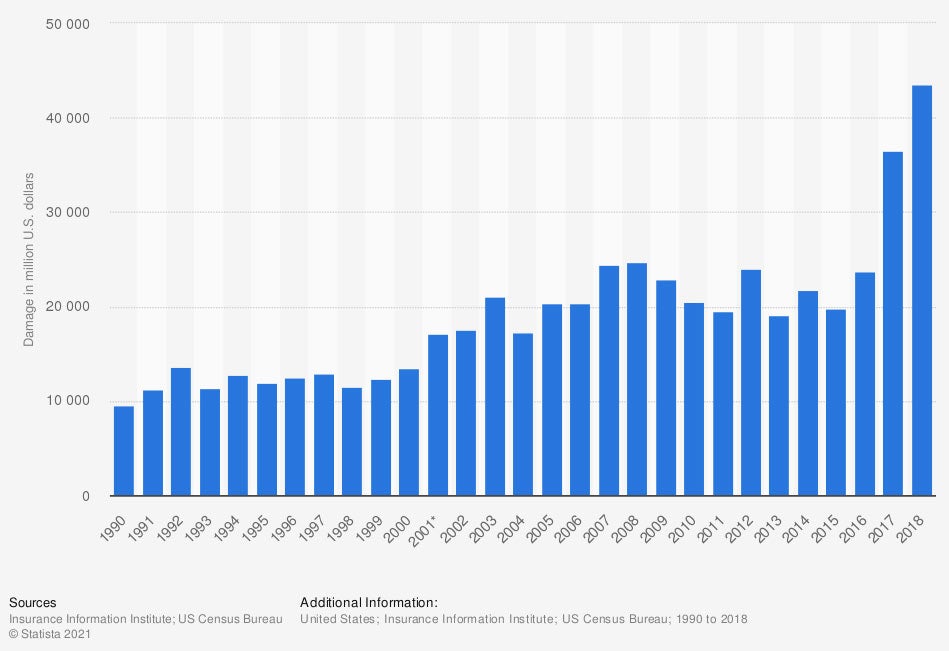 If you have a fire loss on your record, you'll most likely be surcharged for that claim over the next five years. When you need to move to another carrier, they will typically be okay with two major losses in a short amount of time.
House Fire Costs
House fires are costly no matter how you slice them. There are numerous damage points and some items that are unrepairable. Insurance companies pay out billions of dollars in losses annually, and fire is a big one.
Costs of preventable injuries in the US, by sector (in billion US dollars)
Fire and lightning losses make up 32.70% of reported home claims. The best way to avoid major financial devastation is by being proactive with safety and coverage.
The Difference in Owning Insurance in the Case of a Fire
Fire damage to your home is much easier to handle when you have the proper insurance. The right limits on your homeowners policy will provide protection for your structure and belongings. Coverage can typically be applied in a few different ways:
Replacement cost: This pays to replace your home and belongings in full to like kind and quality.
Actual cash value: This pays to replace your home and belongings up to the current market value.
Depreciated value: This pays to replace your home and belongings minus depreciation due to age and wear and tear.
How Long Do You Need Insurance for a House Fire to be Covered?
Once your coverage is bound, it is effective immediately. That means if your homeowners insurance policy is effective at 12:01 AM and you have a fire at 1:01 AM, you're covered. Of course, the claims adjuster will need to verify the exact date and time of loss in those close calls, but if the evidence supports it, then you've got coverage.
When Won't Insurance Cover a House Fire in Tennessee?
In Tennessee, if you're home catches on fire due to negligence, an accident, vandalism, severe weather, or a lightning strike, you can pretty much guarantee it's covered up to the policy limit. However, if you or a household member maliciously creates a loss to your property, then coverage would be null and void. In those instances, you can expect a lawsuit that would not be insured due to fraud and arson.
How a Tennessee Independent Insurance Agent Can Help You
When you're trying to find coverage for the place you call home it can be challenging to know what applies. Every homeowners policy will come with standard limits of protection, and it's up to you to decide how much is necessary. Fortunately, you're not alone and a trusted adviser can help for free.
A Tennessee independent insurance agent has access to a network of carriers so that you're presented with the best options. They'll even do the shopping for you, giving you coverage for a house fire and more. Connect with a local expert on trustedchoice.com in minutes.
https://www.statista.com/statistics/198884/total-fire-losses-in-the-us-since-1990/
https://www.statista.com/statistics/863220/injury-costs-us-by-sector/
http://www.city-data.com/city/Tennessee.html
©

2022

, Consumer Agent Portal, LLC. All rights reserved.