Tennessee Tornado Insurance
January 19, 2022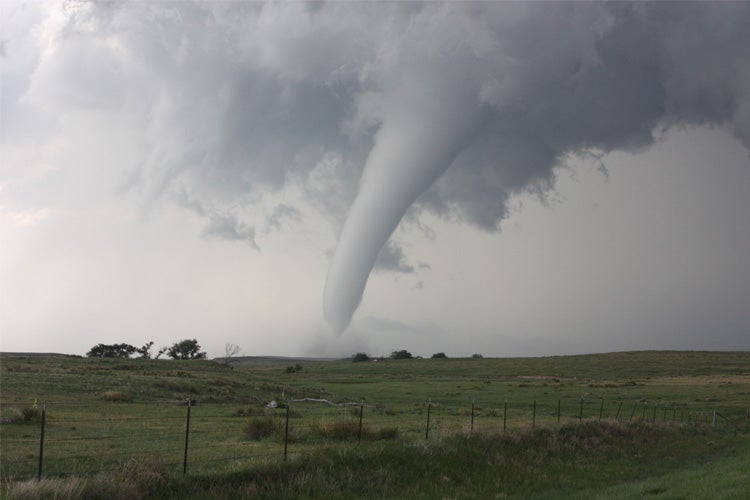 Your property insurance policies should have coverage for all the what-ifs. This includes severe weather and natural disasters. Tennessee homeowners insurance and commercial property coverage can help with protection against a tornado.
Fortunately, a Tennessee independent insurance agent will have access to several markets so that you get the best coverage and rates. They even review your policies for free for accuracy. Connect with a local expert for custom quotes.
What Is Tornado Insurance?
In Tennessee, coverage for a tornado means the difference between the insurance company paying for damage and you having to pay. If you're without the correct protection limits, you could be on the hook for a claim. Take a look at how tornado insurance can help:
Tornado insurance: This type of property insurance covers a structure for losses due to a storm. Tornadoes, hurricanes, severe winds, lightning, hail, and more can cause damage to your property.
Overall losses in the US due to natural disasters (in million US dollars)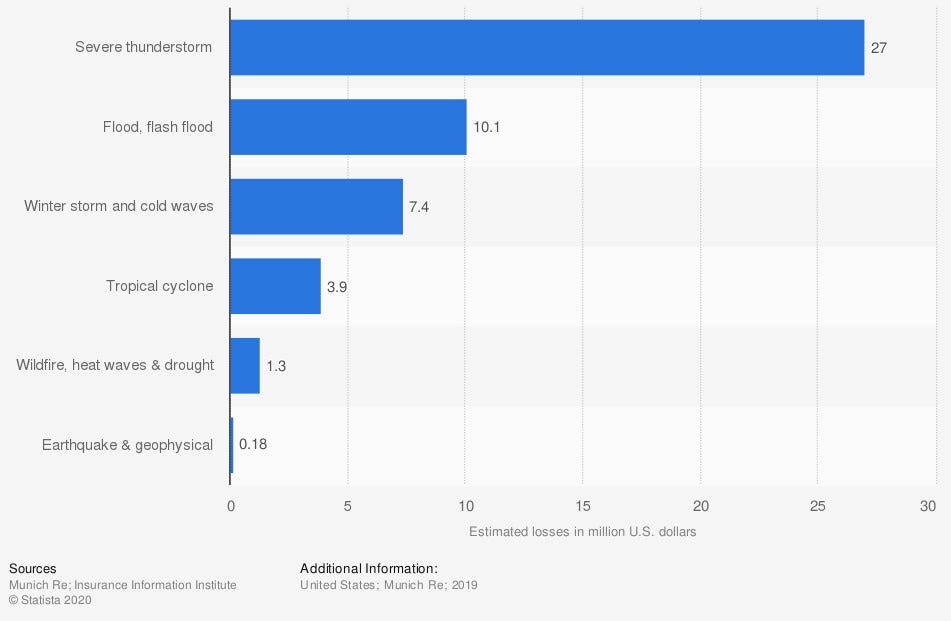 Natural disasters occur all the time across the United States. Tennessee is no different, and your agent should account for the common catastrophes that take place where you live.
What Does Tornado Insurance Cover in Tennessee?
It is essential to know what your Tennessee property policies cover in the event of a tornado or severe weather. Every home or business policy will have automatic coverage options they include. Check out what your Tennessee tornado protection will cover:
Electrical and plumbing systems
Foundational elements
The structure itself
Detached garages
Well water tanks and pumps
Personal belongings
What Doesn't Tornado Insurance Cover in Tennessee?
In Tennessee, your personal and commercial insurance policies will come with a list of exclusions. This is common with any coverage you obtain. If you want insurance for a flood, you'll need to get a separate flood insurance policy. First, you should be aware of what is considered a flood in Tennessee:
What is regarded as a flood: A flood is an excess of water on land that is usually dry. This typically is classified as affecting two or more acres of land or two or more properties.
Losses that are generally excluded from your home and property policies:
Water/sewer back-ups
Burst pipes
Flooding
Insured property losses in the US (in billion US dollars)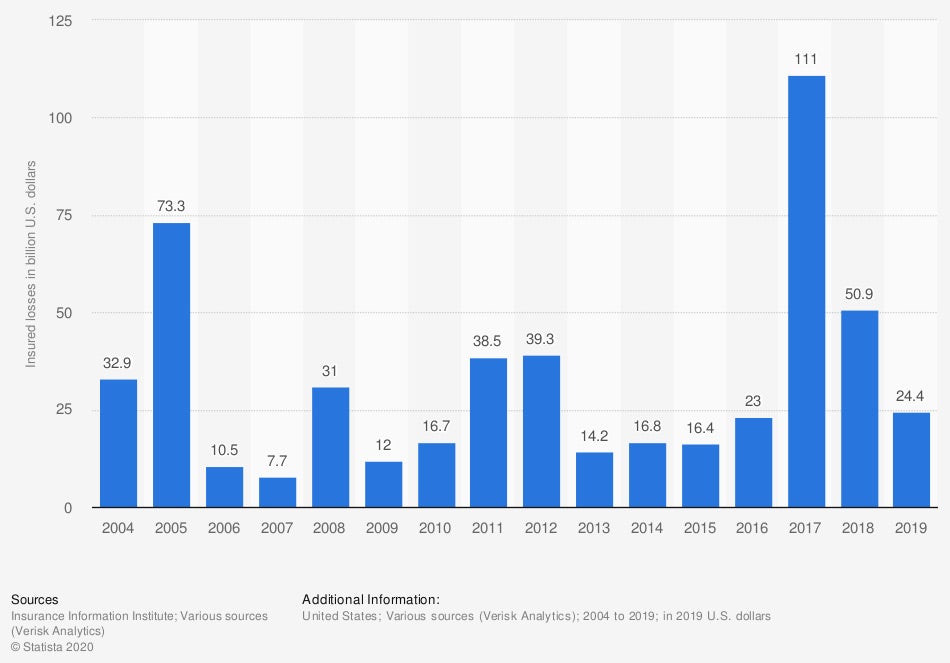 If you have a loss to your property from a tornado, you could be out thousands of dollars or worse in damage. Instead of paying out of pocket, make sure that your home and commercial property policies have sufficient limits of protection.
Does Car Insurance Cover Tornado Damage in Tennessee?
Storm damage in any form can be covered under your Tennessee auto policy, but it's not automatic. Unlike your property policies, your car insurance will have to have comprehensive coverage added to it in order to have physical damage protection for your vehicle. This can be added to any auto policy for an additional premium.
Does Homeowners Insurance Cover Tornado Damage in Tennessee?
Tennessee homeowners insurance will have coverage for a tornado standard on most policies. Limits will be paid out up to your dwelling limit on your policy. If damage does take place due to a tornado, you'll want to know what to do next. Check out these four easy steps to file a home insurance claim when a loss occurs:
Step 1: Get to a safe place.
Step 2: Call your independent insurance agent.
Step 3: Find out from your agent the process for arranging temporary housing and a replacement vehicle.
Step 4: Set up a meeting with your assigned adjuster.
How Much Does Tornado Insurance Cost in Tennessee?
Your Tennessee property insurance premiums will vary across the board. Homeowners and commercial property policies will include coverage for tornados and windstorms automatically. The cost to have tornado insurance is already part of your total annual premiums. To find out your exact property costs, consult with your adviser.
How an Independent Insurance Agent Can Help in Tennessee
If you're looking for the best property coverage in Tennessee, a licensed professional can help. There are many policy options to choose from, making it challenging to understand what's necessary for adequate coverage. Proper protection from a tornado can be obtained through a trusted adviser.
A Tennessee independent insurance agent will have access to several carriers at once, giving you the best policies for a fair price. They do the shopping for free, making it a no-brainer. Connect with a local expert on TrustedChoice in minutes.
Graphic #1: https://www.statista.com/statistics/216836/estimated-overall-losses-due-to-natural-disasters-in-the-united-states/
Graphic #2: https://www.statista.com/statistics/428870/insured-property-losses-usa/
http://www.city-data.com/city/Tennessee.html
©

2022

, Consumer Agent Portal, LLC. All rights reserved.