What Does Landlord Insurance Cover in Tennessee?
November 10, 2021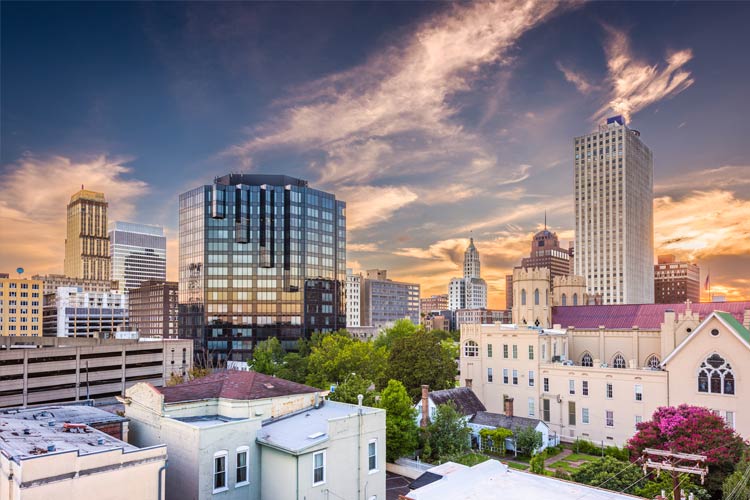 Owning a residential rental property and being a landlord in Tennessee can be both personally and financially rewarding. Tennessee landlords need to protect themselves with appropriate Tennessee landlord insurance.
What Is Landlord Insurance?
Landlord insurance is similar to homeowners insurance. If you're a landlord in Tennessee, it protects your property in the event of a fire, storm damage, or other covered perils.
Landlord insurance is written to specifically protect the unique risks that landlords face, such as protecting the building but not the personal property of the tenants, as well as covering loss of rental income and increased liability risks.
What Does Landlord Insurance Cover in Tennessee?
Landlord insurance provides property coverage for the building itself and any other structures such as a garage or shed. With landlord insurance, you're covered for physical damage caused by:
Fire
Lightning
Wind
Hail
Ice
Snow
Landlord insurance also offers coverage for any personal property you may have on the property (e.g., maintenance equipment), but it will not cover your tenants' possessions.
Landlord insurance in Tennessee also includes liability coverage. It protects you if someone is injured on your property or you are sued for some other type of negligence. This would apply if, for example, a tenant or a guest falls and is injured on your property and you are sued as a result.
Loss of rental income is also important coverage offered by a Tennessee landlord insurance policy. If your property is damaged by a fire, a storm, or some other covered peril, you may be able to receive coverage for your lost rental income if your tenants have to move out in order for you to make repairs to your building.
You can also buy additional optional coverage, such as:
Rent guarantee insurance
Natural disaster insurance
Employer's liability insurance
Landlord contents insurance
What Does Landlord Insurance Not Cover in Tennessee?
Landlord insurance does not cover your tenants' personal property. What's more, it won't cover you in the event of a flood or an earthquake. But you can buy flood insurance or earthquake insurance if it's necessary in your location.
Landlord insurance in Tennessee usually won't cover problems related to basic maintenance and repairs on your property. Damage due to vandalism caused by a tenant typically won't be covered by landlord insurance either (although you may be able to purchase additional vandalism coverage).
Sewer backups are excluded from most landlord insurance policies in Tennessee.
What Are the Benefits of Landlord Insurance?
Landlord insurance is beneficial because it protects you from financial losses resulting from accidents, natural disasters, injuries, and other liability issues associated with your rental property. It also provides reimbursement for lost rental income.
Having proper landlord insurance helps you make repairs to your property if you sustain covered damage, and it helps you pay for the cost of litigation and any damage awards if you are sued.
How Much Does Landlord Insurance Cost in Tennessee?
Owning a rental property can sometimes be riskier than owning a private dwelling. For that reason, some landlord insurance policies may cost more than traditional homeowners insurance. But the cost of landlord insurance can vary considerably based on your unique property and set of risk factors.
Some of the factors that will affect your landlord insurance costs include:
Your geographic location and the crime and weather risks for your location
The age, size, condition, and construction of the building
The number of rental units
Whether you allow smokers to rent from you
Whether your complex has a swimming pool
The type and amount of coverage you are purchasing
Whether you have fire sprinklers, burglar alarms, gated access, or other security systems installed in complex and rental units
Do I Need an Agent to Purchase Landlord Insurance in Tennessee?
Independent insurance agents in Tennessee can help you purchase landlord insurance.
Local independent agents aren't tied to one insurance company so they can obtain customized quotes from multiple carriers and help you choose the one that's right for you.
©

2022

, Consumer Agent Portal, LLC. All rights reserved.