Tennessee Commercial Property Insurance
May 10, 2021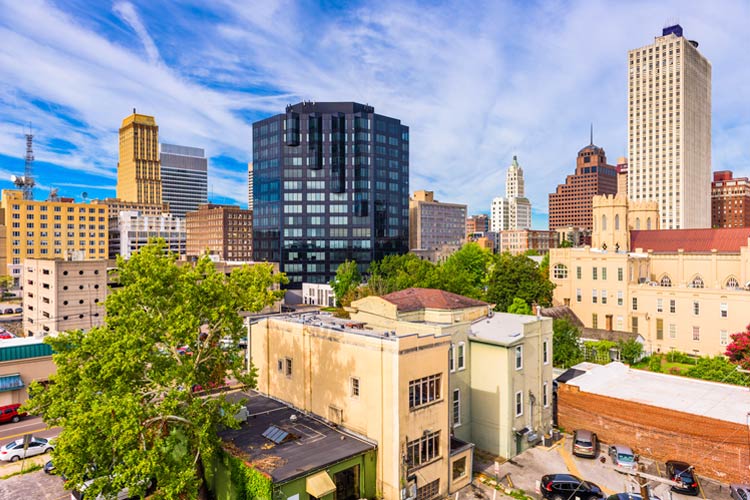 In Tennessee, $6,317,565,000 in commercial insurance claims were paid in 2019. Your operation will need adequate protection for all the what-ifs. Tennessee business insurance can come with commercial property coverage as well.
A Tennessee independent insurance agent has options on policy and price. They have a network of several carriers so that you're always getting the best coverage. Connect with a local adviser for tailored quotes in minutes.
What Does Commercial Property Insurance Cover?
Your Tennessee commercial property insurance can come in numerous forms. There are different types of property, and there will be policies for each. Take a look at what is covered under a commercial property policy in Tennessee:
Commercial equipment: This can be anything from machinery to forklifts. Coverage will be for actual cash value or replacement cost. A deductible usually applies.
Commercial structure: This covers the building you own up to the dwelling amount listed. A replacement cost estimator is used to determine how much it would cost to replace or repair your building. Coverage can be for actual cash value, replacement cost, or depreciated value.
Commercial belongings: This will cover any business belongings, such as furniture, office supplies, and more. It will be for replacement cost, actual cash value, or depreciated value.
Value of US commercial construction starts in February 2021 by type (in billion US dollars)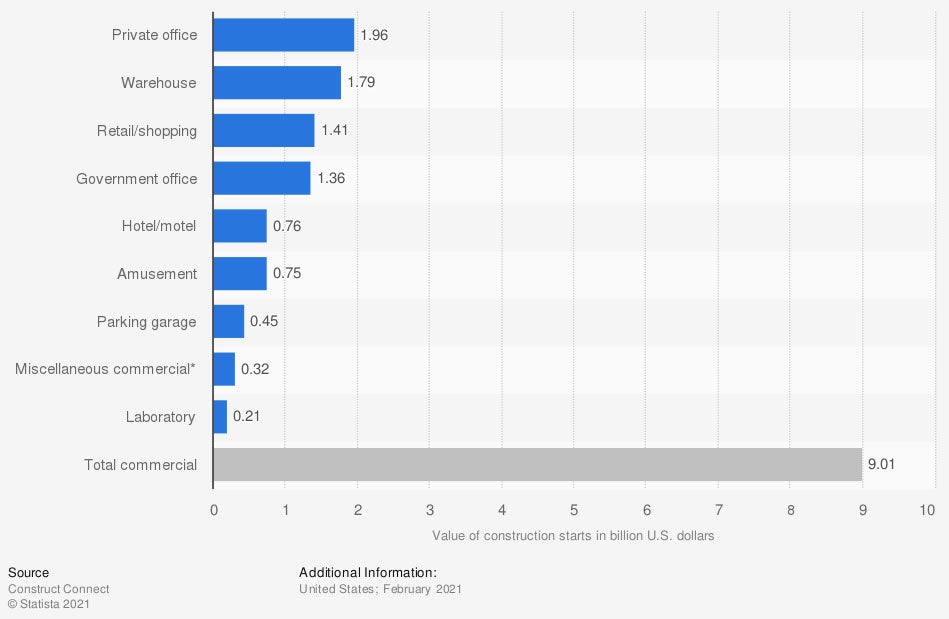 When you're investing in commercial property, you'll want to be sure your coverage is sufficient. The wrong policy could mean a claim goes unpaid.
Commercial Property Insurance Costs in Tennessee
Similar to your other commercial insurance policies, costs vary. Every business will have unique exposures that set it apart, making the premiums different. Check out the risk factors insurance companies use in Tennessee:
Claims history
Type of property insured
Square footage
Value or replacement cost of property
If you rent out the commercial property to others
If you have other policies in place
Top 5 weather-related risks in Tennessee:
Severe storms and lightning damage
Flooding and water damage
Burglary and other property crimes
Wildfires and residential fires
How Much Commercial Property Insurance Do I Need in Tennessee?
Every property and item will be rated according to its specifications. There are 603,310 small businesses operating in Tennessee, and each has unique property coverage. Take a look at the different types of insurance given to commercial property owners:
Replacement cost: This will pay for your commercial property's current value at the time of loss in full. When you have a claim, it will restore or replace your property to like kind and quality.
Actual cash value: This coverage is equal to replacement cost minus depreciation. If your commercial property is damaged, aged, or has natural wear and tear, this will be subtracted from the replacement cost amount.
Functional replacement cost: This meets between actual cash value and replacement cost. It will replace or repair your commercial property with material that is less costly but just as functional.
Who Needs Commercial Property Insurance in Tennessee?
Whether it's your belongings, inventory, or structures, every item will need adequate coverage for a loss. If you own any commercial property for your business, you'll want to have protection in place. Take a look who may need commercial property insurance in Tennessee:
Business owners
Commercial property owners
If you have commercial equipment
If you have a property titled in a business name
Value of US commercial construction from 2002 to 2020 (in billion US dollars)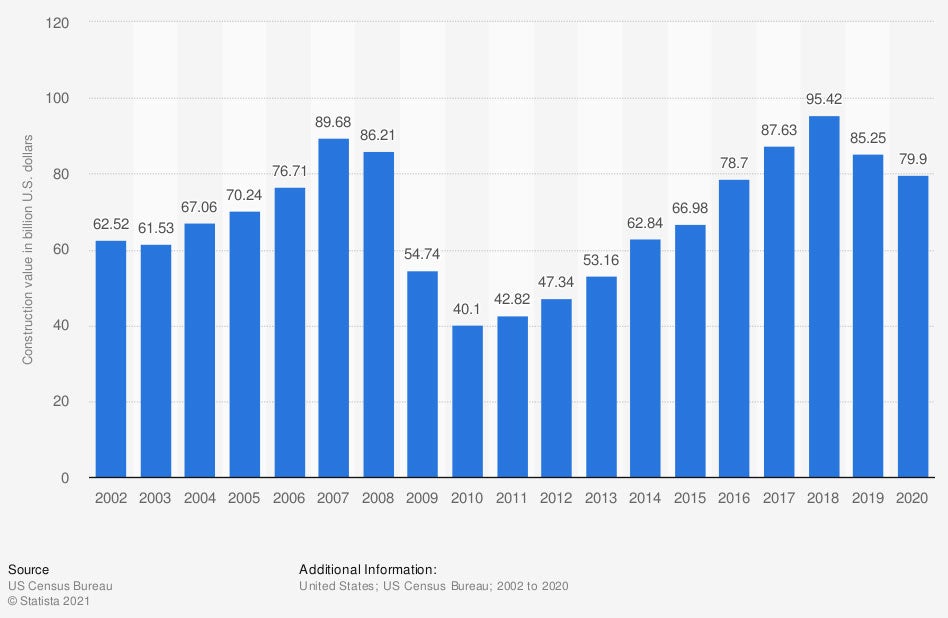 The value of your commercial property will play a significant role in how much coverage you'll need. A licensed adviser can help choose a limit on your items for free.
Does Commercial General Liability Insurance Cover Property Damage in Tennessee?
In Tennessee, your commercial property insurance is separate from your general liability coverage. Both can be included in the same package policy or different ones. Take a look at the facts:
General liability insurance: Pays for a lawsuit arising out of bodily injury, property damage, or slander. This is usually the most accessed policy you'll own.
Commercial property insurance: Pays for the replacement or repair of a commercial structure, belongings, or equipment. This does not have its own liability limit but is in addition to your general liability coverage.
Commercial package policy: This is just how it sounds, a package. It will include general liability, commercial property, and more ancillary coverages together on one policy. Typically, lower premiums and more robust coverage options will be included in a commercial package.
How a Tennessee Independent Agent Can Help
If you want the right protection for your assets, consider hiring a trained professional. A Tennessee trusted adviser is free to work with multiple carriers and has a wealth of knowledge when it comes to insuring your business. The proper commercial property coverage can be found in minutes.
A Tennessee independent insurance agent will start by reviewing your policies and quoting through their network of carriers. This will give you options and save you time. Connect with a local expert on TrustedChoice for custom quotes today.
Graphic #1: https://www.statista.com/statistics/197623/total-value-of-commercial-construction-starts-by-type-in-the-us/
Graphic #2: https://www.statista.com/statistics/245029/value-of-us-commercial-construction/
http://www.city-data.com/city/Tennessee.html
©

2021

, Consumer Agent Portal, LLC. All rights reserved.