How to Find Tennessee Vacation Home Insurance
August 28, 2021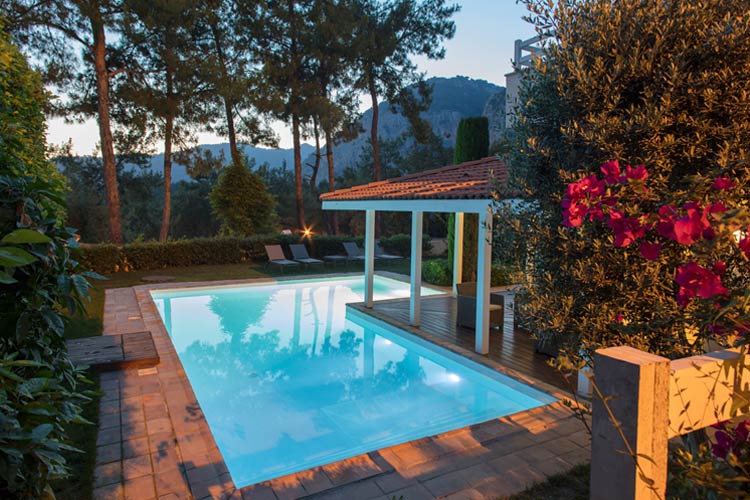 If you want to protect your investment property, there are a number of ways available. Tennessee business insurance will have coverage for various property types, which makes it challenging to know what's necessary. There is a vacation home policy that you can obtain for sufficient protection.
Fortunately, a Tennessee independent insurance agent can help. They have access to dozens of highly rated carriers so that you're fully covered. Connect with a local expert for free to get custom quotes started.
What Is Vacation Home Insurance?
Your Tennessee vacation home policy is similar to your primary homeowners insurance. However, it's not the same, and proper coverage is necessary. Check out what vacation home insurance is below:
Vacation home insurance: Provides liability, property damage, and loss of use coverage for a vacation property. This home will be used for renting to others on a short-term basis. This policy may come in a commercial property form as well if the vacation home is titled in a business name.
What Does Vacation Home Insurance Cover?
Your Tennessee vacation home insurance will come with a variety of limits to protect your investment. The majority of vacation home policies have the following coverages:
Dwelling limit: Pays for the replacement or repair of your home itself when a covered claim occurs.
Personal property: Pays for the replacement or repair of your personal belongings.
Personal liability: Pays for bodily injury, property damage, or slander claims against a household member.
Loss of use: Pays for your lost rental income when a claim shuts down your operation for a period of time.
Medical payments: Pays for the first $1,000 - $10,000 of a medical expense when a third party gets injured on your property.
Share of housing units used as vacation homes in selected counties in the US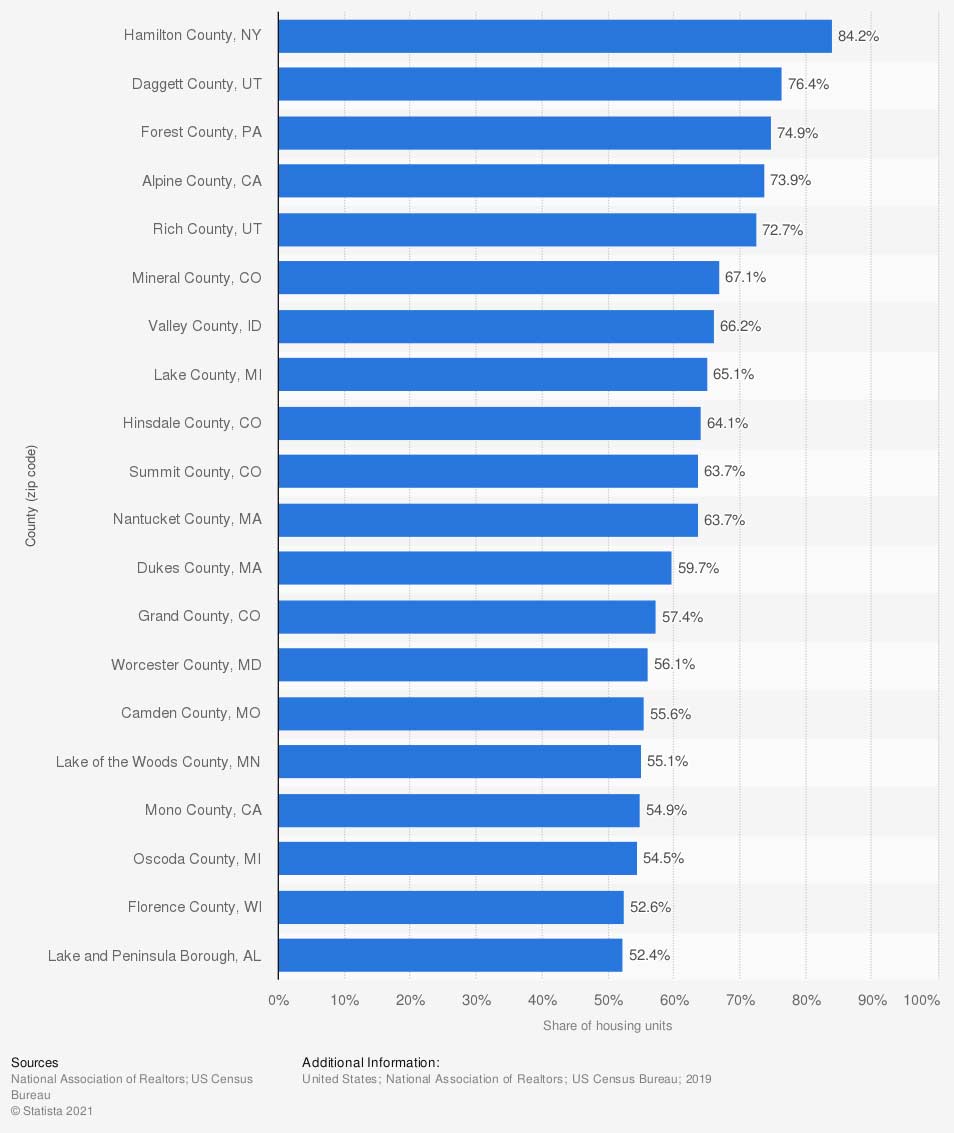 Each vacation home policy will mimic your primary homeowners insurance in some ways. In one case, it will include coverage for fire, theft, vandalism, and natural disasters like your home policy.
How Much Is Vacation Home Insurance in Tennessee?
Tennessee has 603,310 small businesses in existence. When you own a vacation home as part of your income, the wrong coverage can lead to financial devastation. Take a look at the exposures carriers use when determining your premiums:
How many claims you've filed
How close you are to a fire department
Your credit score
If you have a pool, trampoline, or pet
The square footage of your home
How much it would cost to replace your home
Average annual expenditure on owned vacation homes per consumer unit in the US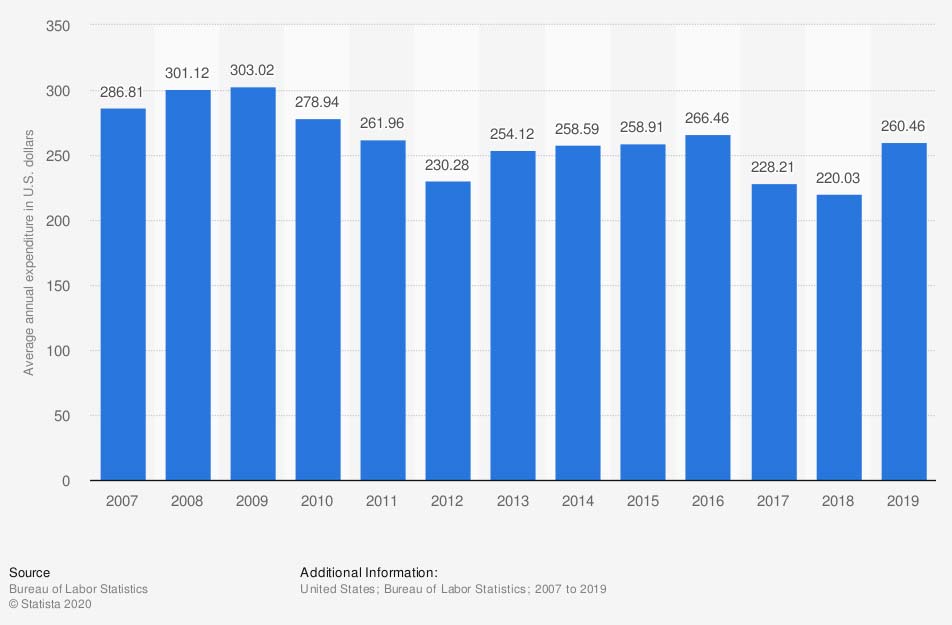 Insurance companies will also take into account your gross annual receipts. That can affect your premiums as well, among other things.
Will the Location of My Tennessee Vacation Home Impact My Rates?
The short answer is yes, your location will have an impact on your insurance rates. Insurance companies look at numerous risk factors, including where your vacation home is. Carriers use the following information when calculating your costs:
Local crime rate
Local claims reported and paid
Flood zone
How an Independent Insurance Agent Can Help in Tennessee
Tennessee business insurance will help when protecting your vacation property. Since it's considered a venture, you'll need different coverage than a standard homeowners policy. Fortunately, you're not alone, and a trusted adviser can help for free.
A Tennessee independent insurance agent does the shopping for you at no additional cost. They'll compare with multiple carriers so that you're getting the lowest rates in town. Connect with a local expert on trustedchoice.com for tailored quotes in minutes.
https://www.statista.com/statistics/468063/us-consumer-spending-on-owned-vacation-homes/
https://www.statista.com/statistics/1086530/counties-with-most-vacation-homes-usa/
http://www.city-data.com/city/Tennessee.html
©

2022

, Consumer Agent Portal, LLC. All rights reserved.