Tennessee Renters Insurance
April 20, 2021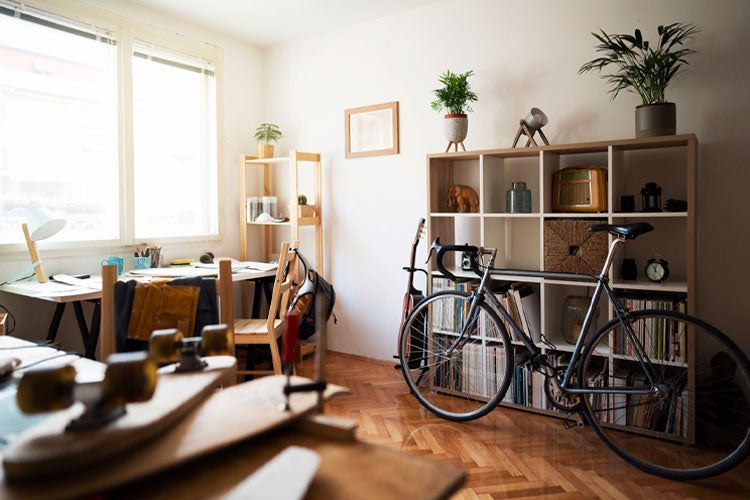 When you rent a place to live, there are certain coverages you'll want to have. Proper protection is essential to avoid an out-of-pocket expense or worse. Tennessee home insurance can come in the form of a renters policy.
Fortunately, a Tennessee independent insurance agent can help with premium and coverage options. They do all the work at no additional cost so that you can relax. Get connected with a local expert for tailored quotes.
What Is Renters Insurance?
Tennessee renters insurance is necessary if you own any belongings or want to be protected from a lawsuit. If a claim occurs, you still may be responsible even if you don't own the building. Take a peek at how home and renters insurance are purchased:
US home and renters insurance purchase channels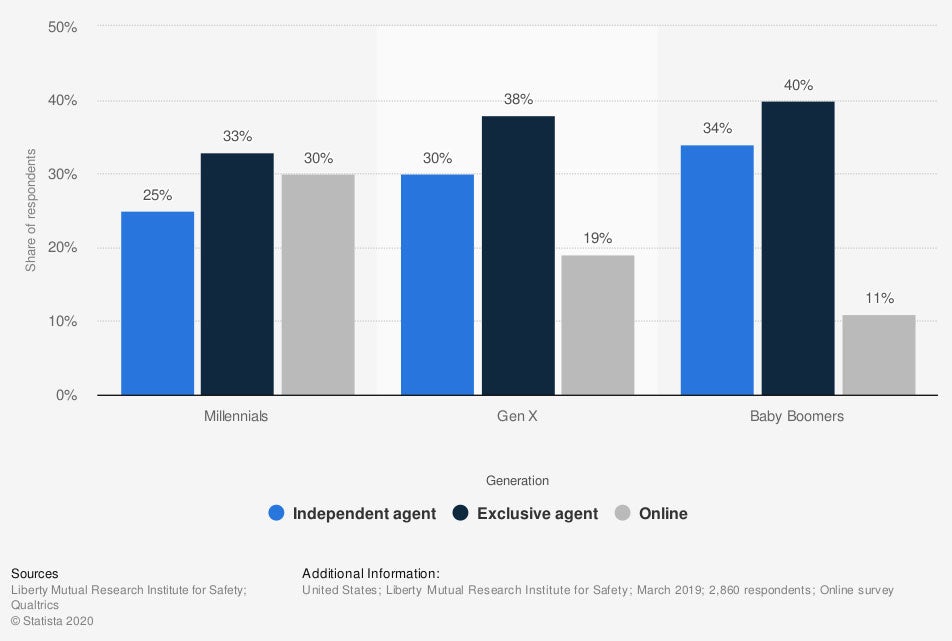 What Does Tennessee Renters Insurance Cover?
Some of the key coverages that are being bought are standard on every policy. The limits will adjust to your needs and be different for every insured.
Personal liability: This is financial coverage for your negligence in cases of bodily injury or property damage.
Personal property: Also called personal belongings coverage, this covers all your non-permanently attached items such as furniture, clothing, and more.
Additional living expenses: This helps pay for temporary living expenses if you have to move out of your rental home because of a claim.
Theft and vandalism: This is coverage for stolen or damaged property due to theft or vandalism.
What Doesn't Renters Insurance Cover in Tennessee?
Your Tennessee renters insurance policy will protect you from a lot of things. Specific exclusions will apply and should be understood. Take a look at what's not included in a renters policy:
What your renter's policy won't insure:
Dwelling coverage for the structure: This is coverage for the actual property itself and is determined by running a replacement cost estimator. The owner of the structure is responsible for obtaining this.
Additional structures: This coverage provides insurance for detached garages or sheds. This is the responsibility of the owner of the building.
Is Renters Insurance Really Necessary in Tennessee?
In Tennessee, there are multiple exposures no matter where you live. If you're without a renters insurance policy, you'll have to pay out of pocket for a loss. Some of the most common perils that you'd want coverage for are below:
Theft and vandalism
Storm damage
Flooding
Bodily injury
Property damage
Where Can I Purchase Renters Insurance in Tennessee?
The best place to purchase renters insurance from in Tennessee is through a licensed adviser. An independent insurance agent works with numerous carriers that are usually A-rated. This means that they have enough reserves to back up their claims.
Since every renter is unique, so is their coverage. The carrier that suits your specific needs may be different from your neighbor's. To make sure that you have all the right options, consult with a professional.
The Cost of Renters Insurance in Tennessee
The cost of Tennessee renters insurance is relatively inexpensive. Prices typically are significantly less than a primary homeowners policy. Your premiums will be based on the following:
The value of your personal property
The limits you select
The location of where you rent
Prior claims
Insurance score
Average renters insurance premiums in the US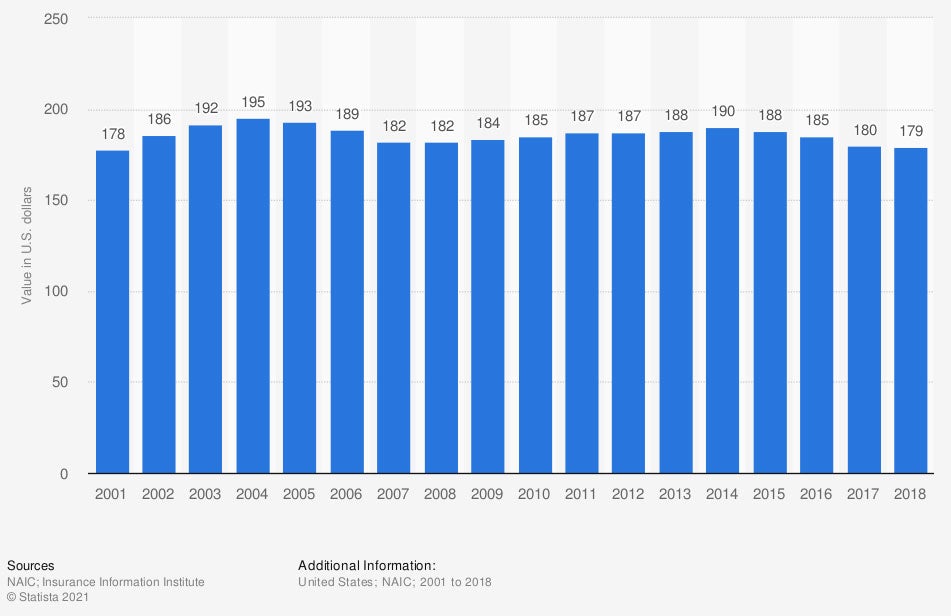 Every policy will be different, and where yours falls among this average depends. To find out your exact pricing, you'll need to obtain custom quotes.
How a Tennessee Independent Insurance Agent Can Help
Tennessee renters insurance can be confusing if you're not a licensed professional. There are several options when it comes to insuring your belongings that you'll want to consider. A trained adviser can help with coverage options.
A Tennessee independent insurance agent will have access to several carriers so that you get the best policy for a fair price. They do the shopping on your behalf at no additional cost. Connect with a local expert on TrustedChoice to get started today.
Graphic #1: https://www.statista.com/statistics/1090281/home-and-renters-insurance-purchase-channels-by-generation-usa/
Graphic #2: https://www.statista.com/statistics/216529/average-premiums-for-renters-insurance-in-the-us/
http://www.city-data.com/city/Tennessee.html
©

2022

, Consumer Agent Portal, LLC. All rights reserved.