A Tree Trimmer Hit My Tennessee Neighbor's Shed, Who's Responsible?
January 12, 2022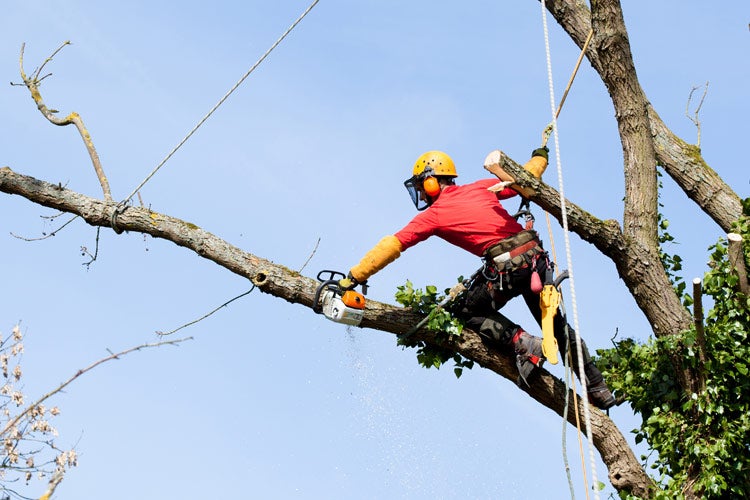 Even if you hire the most professional tree trimmer to prune your branches, they could still drop a limb. So what if my neighbor's shed gets hit by a falling branch? Who's responsible for the repairs?
Fortunately a Tennessee independent insurance agent can help protect you in this situation and many others, no matter who's responsible. They'll get you covered with the right homeowners insurance long before you need to file a claim. But first, here's a breakdown of who's responsible in this scenario.
If My Tree Trimmer Causes Damage to My Neighbor's Property, Who's Responsible?
The hired tree trimmer would be responsible in the eyes of the law, since the branch fell due to their actions, not an act of nature or the homeowner's negligence. That's why it's so important to always hire tree trimmers and other professionals who have their own insurance coverage. If you hire an uninsured tree trimmer, you might be stuck paying for potential damages out of your own pocket.
Am I on the Hook for Any of the Damage?
If the tree fell on your Tennessee neighbor's shed due to a fault of your own, such as your negligence in maintaining the tree or failing to cut down a diseased tree, it would be your responsibility to cover the damage. But you'd also be responsible for paying for the damage if the tree trimmer you hired didn't have their own insurance to cover it. Assuming you hired a legit, insured tree trimmer, you'd be off the hook.
What If the Hired Company Wasn't Insured?
Your responsibility as a homeowner is to always check that any workers you hire are properly insured before they're allowed to begin a project on your property. However, if you end up getting scammed or otherwise hire a contractor who doesn't have their own coverage, you could still file a claim through your Tennessee homeowners insurance.
Homeowners insurance in Tennessee protects you against tree damage to your neighbor's shed through:
Liability coverage: If your tree fell on your neighbor's shed and caused damage, your neighbor could sue you for it. Fortunately your Tennessee homeowners insurance would protect you through its liability coverage section, which reimburses for attorney, court, and settlement fees in the case of a lawsuit.
A Tennessee independent insurance agent can further explain how the right homeowners insurance policy would protect you if a hired professional like a tree trimmer caused damage to your neighbor's property.
What If the Damage Causes Serious Injury and Litigation?
Again, hopefully your hired tree trimmer has their own coverage and could pay to cover the damage themselves, no matter how severe. Otherwise, you'd need to ensure that you had enough coverage of your own in case of a hefty lawsuit involving serious injuries to your neighbor or their family or guests. To do this, you'd want to be set up with a Tennessee umbrella insurance policy.
Umbrella insurance extends the liability coverage limits of your homeowners policy. It increases your liability coverage to $1 million total, or more if you choose. Umbrella insurance is an affordable way to greatly increase your liability protection, which would be extremely helpful if you ever hired a contractor without adequate coverage of their own who caused a disaster.
What Does Homeowners Insurance Cover in Tennessee?
Homeowners insurance provides more than just protection for seemingly strange lawsuits like a hired trimmer destroying a neighbor's shed with your tree branch. The major coverages provided by Tennessee homeowners insurance are: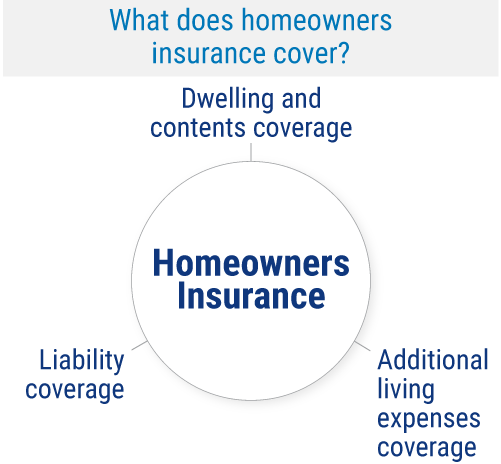 Dwelling and contents coverage: Protects your home's dwelling or structure as well as your personal property stored inside, and sometimes in storage units and sheds, from many threats like fire, theft, etc.
Liability coverage: Protects you against legal costs if you get sued by a third party for claims of property damage or bodily injury.
Additional living expenses coverage: Protects you from extra costs if you have to live in a hotel or somewhere else while waiting for your home to be repaired.
A Tennessee independent insurance agent can help you get equipped with a homeowners insurance policy with enough coverage in each of these categories to fully protect you.
Will My Tennessee Homeowners Insurance Offer Full Coverage for My Neighbor's Property?
After worrying about coverage for the potential lawsuit and property damage after a tree trimming incident that impacts your neighbor, there's also the matter of cleaning up any debris left behind. Insurance expert Paul Martin said that fortunately Tennessee homeowners insurance also includes tree damage cleanup coverage, which would help cover the following costs for your neighbor:
Repairs to insured structures: If a tree falls on an insured structure, this coverage pays for the necessary repairs.
Tree removal: This coverage pays for the cost of a fallen tree's removal as long as the cause of the fall was due to a covered peril like a professional tree cutting disaster, fire, hail, etc.
Debris cleanup: Bits of trees like leaves, branches, or other debris left behind after a fall are also included in the cleanup provided by this coverage.
Talk to your Tennessee independent insurance agent about reviewing your specific homeowners insurance policy to make sure that you have tree damage cleanup coverage included. If not, they may be able to help you add it.
Other Important Threats to Tennessee Homeowners
Homeowners insurance can cover many disasters beyond just fallen trees or other incidents that damage a neighbor's property. It's critical to be adequately covered by a Tennessee home insurance policy to protect yourself against these common risks.
Top 5 risks for homeowners in Tennessee:
Hurricanes and tropical storms: Fortunately home insurance covers damage caused by strong winds, hail, and other storm damage.
Ice storms and freezing: Ice storms and freezing are two more natural disaster perils covered by home insurance.
Burglary and other property crimes: Home insurance protects your property from theft and structural damage that may be caused by a burglar's intrusion.
Wildfires and residential fires: Wildfires are typically covered by Tennessee home insurance policies, as are hostile residential fires.
Flooding and water damage: Many types of water damage are covered by Tennessee home insurance, however, for natural flood damage you'd need to add a separate Tennessee flood insurance policy.
A Tennessee independent insurance agent can help you get set up with all the home insurance and flood insurance you need to protect your home against the top risks in your state.
Why Choose a Tennessee Independent Insurance Agent?
It's simple. Tennessee independent insurance agents simplify the process by shopping and comparing insurance quotes for you. Not only that, but they'll also cut the jargon and clarify the fine print so you know exactly what you're getting.
Tennessee independent insurance agents also have access to multiple insurance companies, ultimately finding you the best home insurance coverage, accessibility, and competitive pricing while working for you.
nolo.com/legal-encyclopedia/my-tree-fell-neighbors-garage-who-pays.html
iii.org/article/if-a-tree-falls-on-your-house-are-you-covered
©

2022

, Consumer Agent Portal, LLC. All rights reserved.