How to Protect Yourself from Shady Roofing Insurance Scams in Tennessee
January 28, 2022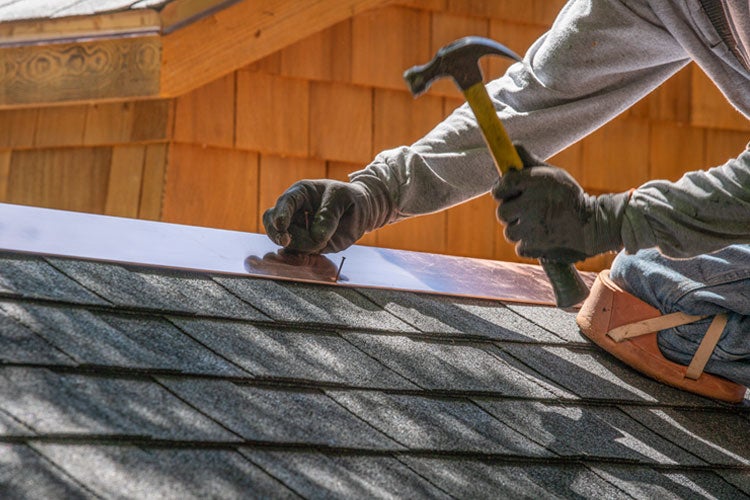 Not only are roofing insurance scams illegal, they're also unethical. They set homeowners back thousands of dollars, as well as months of frustration and stress. That's why it's so important to know how to spot these scams before one happens to you.
A Tennessee independent insurance agent can also help you get set up with the right homeowners insurance to protect your roof the right way. But first, check out our handy guide to spotting roofing insurance scams in Tennessee so you can avoid these annoying crimes altogether.
What Is a Roofing Insurance Scam?
Roofing insurance scams come in many different forms, but they all involve ripping you off. A roofing insurance scammer presents themselves as a legitimate contractor and either wants to inspect your roof or start repairing the damage right away. They entice you to sign a contract quickly, and sometimes, fork over a hefty deposit.
Whatever their tactic, the one thing roofing insurance scams have in common is that they get your money and don't deliver on their promises. You might give someone a deposit and never see them again, or a contractor might ask you for more money halfway through their project. Roofing insurance scammers are also notorious for causing extra damage to your roof on purpose to try to get more money.
What Are the Most Common Roofing Insurance Scams in Tennessee?
The first step in protecting yourself against roofing insurance scams is to know what to look out for so you don't become a victim. Check out a handful of current common roofing insurance scams in Tennessee to better prepare yourself.
Large deposits: This type of roofing insurance scam involves asking you for a large amount of money up front in the form of a deposit, before any work ever begins. This is a common sign of a scam. Never hand over a deposit unless you have reviewed the contract carefully and searched for reviews of the contractor first.
Asking for an insurance check: Some roofing insurance scammers will ask you to sign over your homeowners insurance checks directly to them as a way of promising you "no out-of-pocket costs" on your repairs. Never sign over your insurance checks to anyone else. It's always a scam.
Storm chasers: This roofing insurance scammer will hit your area after a storm has come through, and claim that your roof is damaged and in need of urgent, expensive repairs. They might give you a faulty estimate, or take your money and run, or they might actually work on your roof but do a poor, incomplete job.
Asking for more money: Sometimes a roofing insurance scammer will pause your roofing project partway through and ask you for more money for extra materials or "new damage" that they've recently discovered. The problem is, the scammer often damaged your roof on purpose just to ask for more money.
Knowing the signs of roofing insurance fraud to watch out for can help you weed out the crooks and also hire legitimate contractors to repair your home.
Will Tennessee Homeowners Insurance Cover Damaged Roofs?
Fortunately your standard Tennessee homeowners insurance policy will reimburse you for covered causes of roof damage. These can include: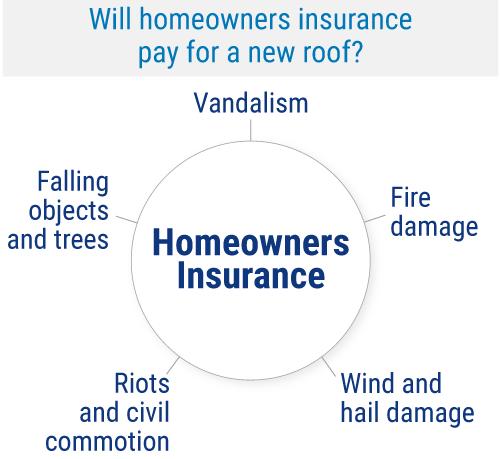 It's good to be familiar with the types of roof claims your home insurance will cover, but keep in mind that it's crucial to always file these claims yourself.
The Dangers of Falling Victim to Roofing Insurance Scams in Tennessee
If you end up falling victim to a roofing insurance scam, you can expect to at least be set back financially in the amount of your home insurance's deductible. Crooks may convince you that you'll experience zero costs out of your own pocket, but your home insurance will always charge your deductible before reimbursing you for roof damage. You'll also be stuck with an unnecessary claim on your insurance policy that probably didn't need to be there.
Roofing insurance scams also set you back in terms of time. If your roof is legitimately damaged and in need of repair, hiring a legitimate contractor from the start can help you get the project completed correctly and within a reasonable time frame. However, if you hire a scammer and they don't finish their work or do a shoddy job, you may have to start all over again, which in turn leads to more money down the toilet.
Protecting Yourself from Tennessee Roofing Insurance Scams
Fortunately there are simple tips you can follow to protect yourself from Tennessee roofing insurance scams besides just having the right homeowners insurance in place. It all starts with the interview of your "contractor" before work begins.
Make sure to ask your Tennessee roofing contractor for this information up front:
Their business's contact information, including address, tax ID number, phone number, and license
A list of references from past completed work in the same category
Proof of business licensing and/or bonds
Proof of insurance, including contractor's liability insurance and workers' comp if they have employees
A paper copy of a roofing warranty to check for loopholes in the contract
A paper copy of a written proposal with the project's outline and timeline
Their supervisor's name and contact information
After the preinterview is complete, take your investigation one step further and scout for any reviews of the contractor online. You can find feedback and possible complaints easily on the Better Business Bureau's website.
What Are the Most Common Causes of Roof Damage in Tennessee?
Tennessee is prone to several types of severe weather, including:
Severe thunderstorms
Tropical storms
Floods
Earthquakes
Wildfires
Fortunately a Tennessee homeowners insurance policy covers roof damage caused by three out of five of these disasters. However, to protect your roof and home in general against damage caused by natural flooding or earthquakes, you'd need to add a separate Tennessee flood insurance or earthquake insurance policy. These disasters are excluded from home insurance.
Why Choose a Tennessee Independent Insurance Agent?
Tennessee independent insurance agents simplify the process by shopping and comparing insurance quotes for you. Not only that, but they'll also cut the jargon and clarify the fine print so you know exactly what you're getting.
Tennessee independent insurance agents also have access to multiple insurance companies, ultimately finding you the best home insurance coverage, accessibility, and competitive pricing while working for you.
https://crisisequipped.com/what-natural-disasters-occur-in-tennessee/
fox4now.com/news/local-news/contractors-promising-a-new-roof-taking-your-rights-and-money-instead
forbes.com/advisor/homeowners-insurance/roof-repair-scams/
©

2022

, Consumer Agent Portal, LLC. All rights reserved.