Tennessee Landscapers Insurance
April 22, 2021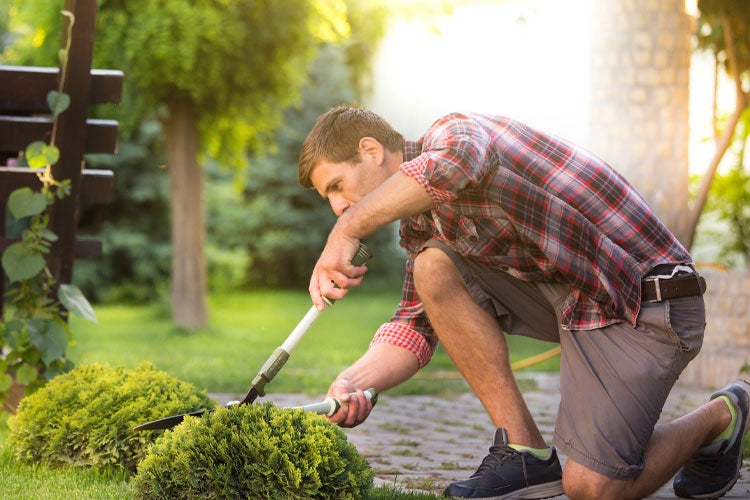 In Tennessee, $6,317,565,000 in commercial insurance claims were paid in 2019 alone. If you want to avoid a significant financial loss, proper coverage is necessary. Tennessee business insurance can help provide landscapers insurance for your operation.
A Tennessee independent insurance agent will have access to the best carriers in town. They do the shopping at no additional cost so that you can save. Connect with a local expert for tailored protection today.
What Is Landscapers Insurance?
Your Tennessee landscapers insurance will have several policies. Some will apply, and others may not, depending on the size and operations of your business. Check out standard insurance options for landscapers below:
Workers' compensation
Business auto
Business equipment breakdown
Market size of landscaping services in the US (in billion US dollars)

When you own a business, you'll want to know that there's a market for your services. Fortunately, landscaping is a multibillion-dollar industry and growing.
What Does Landscapers Insurance Cover in Tennessee?
In Tennessee, there are 603,310 small businesses in operation. Landscapers insurance will cover numerous losses. Standard perils covered under a landscapers policy are listed below:
Natural disasters
Theft
Vandalism
Water damage (not from a direct flood loss)
Some of the most common losses that your Tennessee landscapers insurance will cover are:
Coverage for bodily injury or property damage claims
Coverage for business property and equipment in transit
Coverage for hazardous chemicals used
Coverage for your business inventory such as products
Coverage for employees who are injured or become ill on the job
Coverage for commercial vehicles used to operate the business
What Doesn't Landscapers Insurance Cover in Tennessee?
Your Tennessee landscapers insurance will come with a variety of coverage options and premiums. Every policy has its own set of exclusions that apply. Some of the items below may not be in your coverage at all:
Drive other car insurance: This can generally be added to your commercial auto policy but is not automatic. It would provide coverage for a vehicle that the owner or the owner's family members rented or used that wasn't already on their policy.
Employment practices liability insurance: This coverage is not included, but can usually be added. It would help pay for a discrimination lawsuit filed by an employee.
Employee vehicles: If you allow your employees to use their cars when going from job site to job site, that isn't usually covered under your policy. It can be added, and should if this is a practice.
How Much Is Landscapers Insurance in Tennessee?
Tennessee landscapers insurance pricing will vary from entity to entity. From workers' compensation to general liability, you'll have multiple policies that all have different premiums. Take a look at the factors companies look at when quoting:
Loss history
If you use chemicals
If you have employees
Equipment you own
Local crime rate
Will My Location Impact My Rates?
As a landscaper in Tennessee, your insurance rates may not be impacted by a physical location if you drive around for a living. However, they will be graded on the radius and territory in which you travel. Take a look at what could affect your rates based on your Tennessee territory:
Local crime rate
Local natural disasters reported
Local claims reported by other insureds
Flood zone assigned
Property in transit
Radius traveled
Property crime rates by state in the US (per 100,000 inhabitants)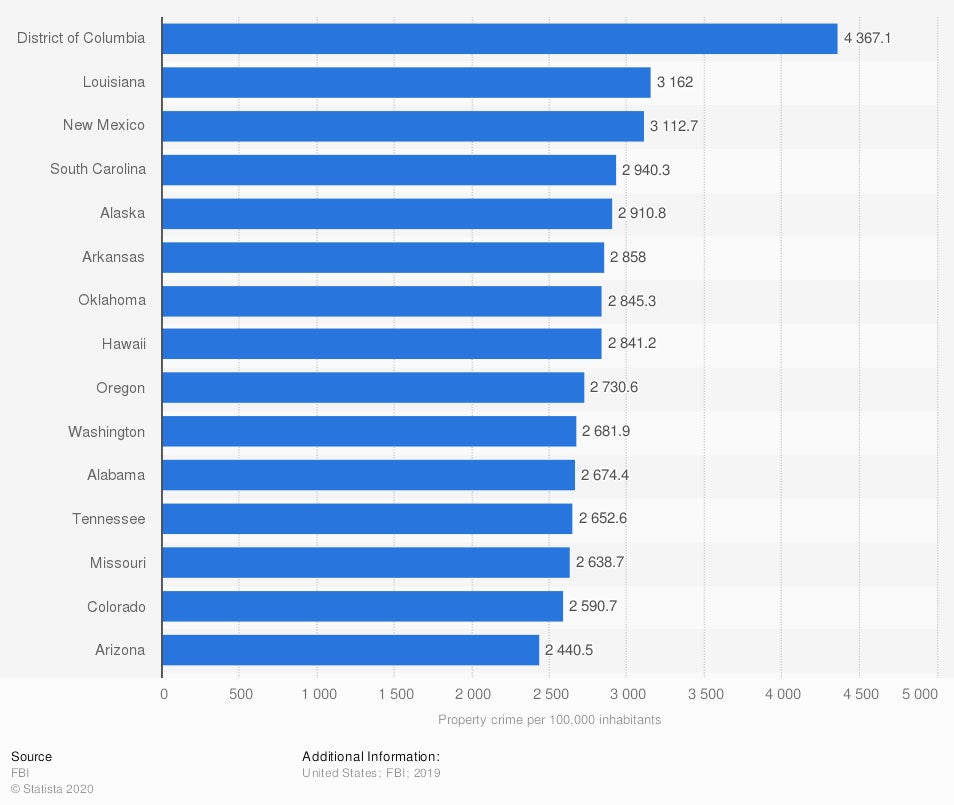 The crime rates will impact your costs as well. If you are in a sketchy location, then expect your premiums to go up.
How an Independent Insurance Agent Can Help in Tennessee
When you're looking for the best business insurance in Tennessee, don't go it alone. With all the policies on the market today, you could be missing essential coverages and not even know it. Consider using a licensed professional to review your policies.
A Tennessee independent insurance agent can help with coverage and premium options. They have an extensive network of carriers so that you can save time and money. Get connected with a local expert on TrustedChoice for custom quotes.
Graphic #1: https://www.statista.com/study/56911/landscaping-services-in-the-us/
Graphic #2: https://www.statista.com/statistics/232575/property-crime-rate-in-the-us-by-state/
http://www.city-data.com/city/Tennessee.html
©

2021

, Consumer Agent Portal, LLC. All rights reserved.