FAQ: What Does Full Coverage Car Insurance Cover in Tennessee?
June 4, 2021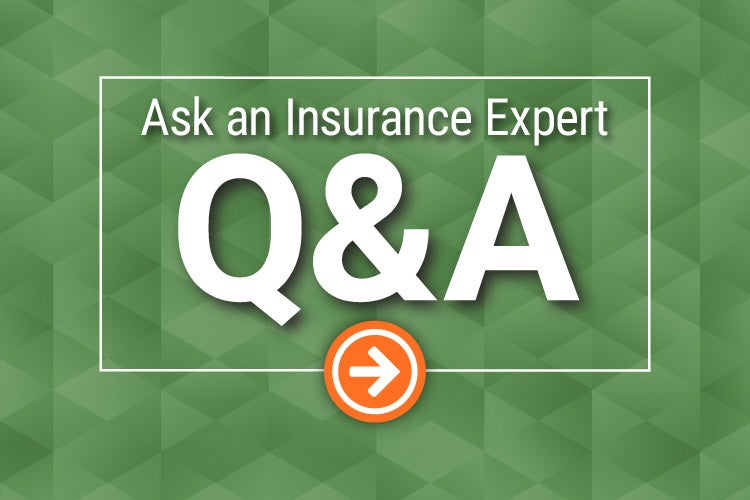 What does full coverage car insurance cover in Tennessee?
What is full coverage auto insurance in Tennessee? Is it an actual type of auto insurance policy, or something else? How much does full coverage auto insurance cost, and what coverage do I have if I don't get it?
Answer:
Full coverage auto insurance is a phrase used to designate a comprehensive car insurance policy that includes a number of valuable coverage types. Full coverage car insurance in Tennessee provides you with a significant amount of protection from liability claims and damage to your vehicle.
The definition of full coverage auto insurance varies from company to company; there is no single definition or package of coverage for a full coverage auto insurance policy. While every state requires drivers to carry a minimum amount of liability coverage, most experts agree that a full coverage auto insurance plan should not only cover the state minimum liability requirements, but also should offer you some protection for physical damage to your vehicle.
Liability coverage: This protects you from damage you cause to other cars and/or other drivers in an accident for which you are at fault. It includes bodily injury and property damage liability coverage.
Physical damage protection for your vehicle includes both comprehensive and collision coverage. Comprehensive coverage reimburses you for damage to your vehicle for things like broken glass, theft, vandalism, hail, and more. Collision coverage protects you from damage caused by direct impact in an accident.
What Other Coverages Are Available in Tennessee?
A: Some will say that the combination of comprehensive, collision, and liability coverage is full coverage auto insurance. Others consider full coverage to include a variety of other options that enhance the amount of protection you have. These include:
Medical payments coverage: This coverage pays for medical expenses for you and your passengers regardless of who is at fault, and can take over if your expenses exceed your health insurance coverage limits.
Uninsured/underinsured motorist coverage: This coverage helps you pay for bills that the other drivers insurance should have paid for if the at-fault driver either has no insurance or has insufficient insurance.
Emergency road service/roadside assistance/towing and labor: This optional coverage provides convenient assistance and financial protection in the event that you need help with towing, locksmith service, flat tire repair, battery jump-start, and more.
Rental car coverage: This optional coverage reimburses you for rental car expenses if you cannot use your vehicle while it is being repaired after an accident.
There are several other coverage types and endorsement options that you can add to your auto insurance policy. Remember that even with "full coverage," you will likely still have out-of-pocket expenses in the event of a covered loss. If damage you cause exceeds your liability limits, you could be legally liable for the difference. And you will always have to pay your deductible before your comprehensive or collision coverage kicks in.
How much does full coverage auto insurance cost in Tennessee?
A: Having full coverage auto insurance in Tennessee might double your premiums if you're comparing it to the state minimum coverage.
And remember that car insurance rates are determined on a case-by-base basis, so you may have to pay more or less than the average for drivers in your town. Some of the factors that insurance companies use to determine how much you should pay include your age, gender, marital status, and driving history. They may also use your credit score as a way to determine how likely you are to file a claim.
The year, make, and model of your car play a significant role in how much you pay for car insurance. If you drive a speedy sports car or a luxury SUV, expect to pay more than someone who drives a moderately priced sedan or a family-friendly minivan.
The best advice is to get the most coverage you can reasonably afford. The state minimum requirements will likely leave you with gaps in coverage if you are in an accident. There are many discounts and savings opportunities that all kinds of drivers can take advantage of.
What is covered if I don't have full coverage auto insurance in Tennessee?
A: The state of Tennessee requires you to have a minimum amount of auto insurance in order to protect other drivers if you cause a crash.
The following are the minimum coverage requirements for Tennessee vehicle owners:
Minimum liability limits: 25/50/15; coverage up to $50,000 for all persons injured in an accident, subject to a limit of $25,000 for one individual; and $15,000 coverage for property damage
Liability insurance allows you to pay for injuries and vehicle damage for other drivers and their passengers if you cause a crash. While the minimum amount of insurance required by the state may seem sufficient, most Tennessee drivers should consider purchasing higher liability limits.
What Other Coverages Should I Consider in Tennessee?
A: If your budget and circumstances allow or require it, consider purchasing comprehensive and/or collision coverage, medical payments coverage, and uninsured/underinsured motorist coverage in order to also protect your own assets and pay your own medical expenses in the event of an accident.
How Can An Independent Agent Help in Tennessee?
A: A local independent insurance can help you assess your risks and make sure you have enough coverage to protect your assets should the worst happen.
https://www.tn.gov/
©

2022

, Consumer Agent Portal, LLC. All rights reserved.