FAQ: What Does Business Insurance Cover in Tennessee?
June 4, 2021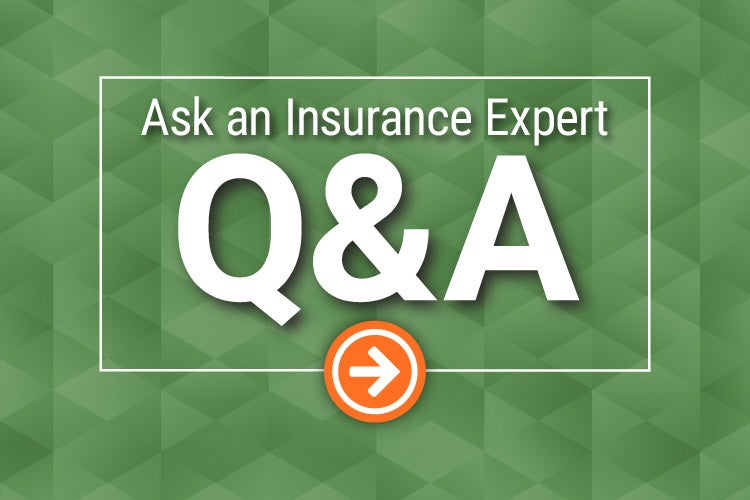 What does business insurance cover in Tennessee?
I'm a small business owner in Tennessee. What does business insurance cover in Tennessee and how does it benefit my business? What are the risks that I face if I don't purchase Tennessee business insurance?
Answer:
Business insurance in Tennessee is not a single policy. It's a set of individual policies that together offer comprehensive coverage for your business. Each business has different insurance needs based on the type of business, the size of the business, the number of employees, the amount of physical assets, and the unique risks that the business faces.
What Does Business Insurance Include in Tennessee?
A: A typical business insurance package will include, at a minimum:
Commercial Property Insurance
This protects you when your commercial property is damaged by someone else or by some type of unforeseen event.
You need business property insurance if you own your building or have tangible business assets (furniture, computers, fixtures, inventory, materials, tools, etc.).
This repairs or replaces damaged or destroyed commercial property after damage due to fire, vandalism, smoke, theft, severe weather, and other causes of loss.
Business Interruption Insurance
This is usually included as part of a commercial property policy.
It protects your earnings if your business is unable to operate because of damage after a fire, hail, wind, equipment breakdown, or some other covered event.
If you're forced to close your doors for a period of time in order to make repairs, this coverage pays for rent, employee salaries, lost income, relocation fees, and more.
Commercial Auto Insurance
This protects your company's vehicles and drivers. It covers your business cars, SUVs, vans and trucks if they are damaged in a collision or some other type of event.
It pays for damage to other vehicles and injuries to other drivers if one of your drivers causes an accident. It also pays for your legal defense and financial settlements if you are sued.
If you do not have any company-owned vehicles but you or your employees drive personal vehicles for business purposes, you need to have non-owned or hired auto liability coverage to protect your company if an employee is an accident while driving a personal vehicle for business purposes.
Commercial General Liability (CGL) Insurance
This protects your business assets from lawsuits due to your negligence.
It pays for property damage, medical expenses, legal costs, and financial settlements, or judgments.
It also covers costs related to advertising liability, and personal injury claims such as libel and slander.
Workers' Compensation Insurance
This protects employees who are injured on the job. It provides income replacement and medical benefits to workers who sustain an illness or injury that is caused by performing job duties.
Employees are protected from the costs of treating the injury and from losing income while they are unable to work, and you are protected from the likelihood that an injured employee will sue you for additional damages.
In Tennessee, all employers in the construction or coal mining field, and all other employers that have at least five full- or part-time workers must cover their employees with workers' compensation insurance. It is not necessary to purchase coverage for sole proprietors, LLC members, corporate officers, or partners. However, you do have the option to do so if you wish.
Will I Need Any Additional Insurance Policies in Tennessee?
A: Depending on the type and size of your business, you may need additional types of insurance policies to protect various aspects of your business. Some employers may choose to provide a variety of employee benefits, including group health insurance, dental insurance, and others.
Construction companies may need additional types of construction insurance as well as various types of bonds in order to obtain new business. Manufacturers, restaurants, retail establishments and many more types of businesses will need a combination of coverage types that address the exposures they face while doing business.
What are the benefits of having business insurance in Tennessee?
A: Businesses face the same types of risks as individuals, and then some. Fires, car accidents, slips and falls, illnesses and injuries — and resulting lawsuits — are just some of the risks that business owners in Tennessee face every day just by opening their doors to workers and customers.
Whether your business is a multi-million dollar corporation or a sole proprietorship headquartered in your basement, you need some type of business insurance to protect your investment and your livelihood from all of the risks that you face.
What are the risks of not having business insurance in Tennessee?
A: Business insurance is beneficial for just about every business in Tennessee. That's because it helps protect your financial assets and physical assets from the costs associated with covered losses involving lawsuits, property damage, theft, vandalism, loss of income, and employee injuries and illnesses.
Without business insurance, you'd have to pay out of pocket for these types of claims, and in many cases a large claim could lead to bankruptcy.
Some of the main risks of not having business insurance in Tennessee are:
Property loss or damage after a fire, a tornado, or another severe weather event
Property loss or damage after theft or vandalism
Lawsuits due to claims of negligence on the part of your business (you're sued after someone gets hurt on your premises, or one of your products causes an illness or injury)
Failing to comply with legal requirements leading to fines or worse (fines are imposed on businesses that do not purchase workers' compensation insurance)
Costly worker injuries with little financial protection for the employees or your business
Reputational damage or failure to secure work (business insurance helps build credibility for your business, bolster your reputation, secure business, and comply with certain contracts)
Why Else Should I Get Business Insurance in Tennessee?
A: Ultimately, business insurance offers even more than financial protection. It provides peace of mind that you'll have the ability to pay when something goes seriously wrong.
https://www.tn.gov/workforce/injuries-at-work/employers/employers/who-must-carry-insurance.html
©

2022

, Consumer Agent Portal, LLC. All rights reserved.